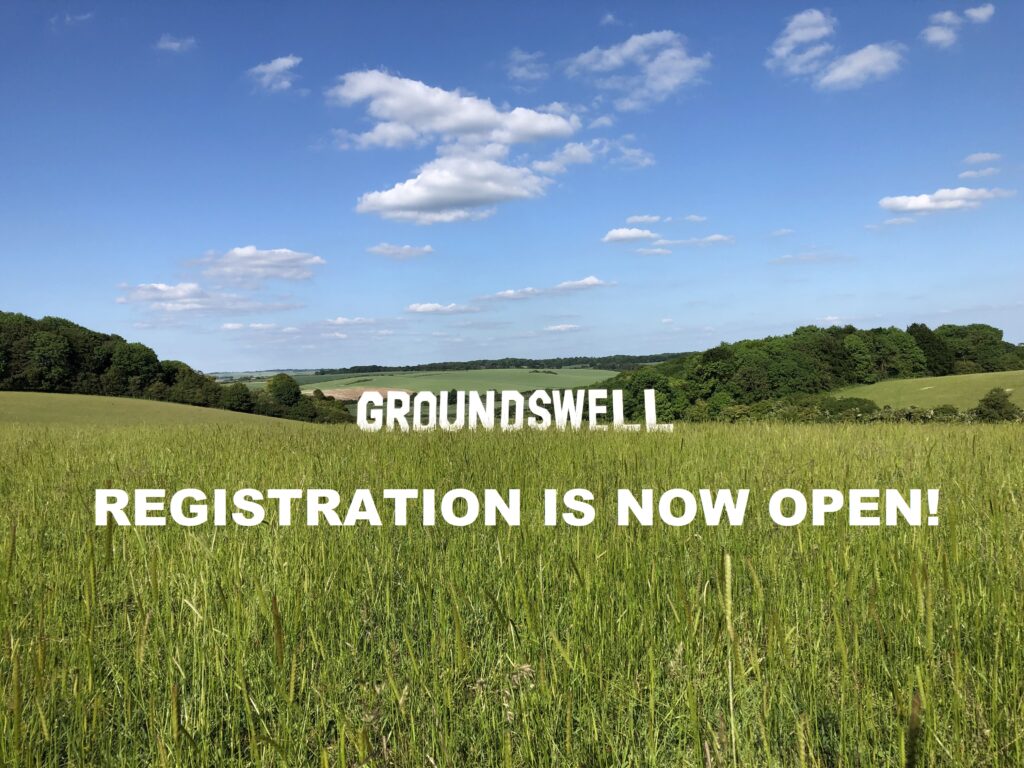 We are thrilled to announce the launch of Groundswell 2022 tickets which are now on sale through Red Box Tickets.
Groundswell takes place over 22nd and 23rd June at Lannock Manor Farm, Hitchin. The main Sessions and Demonstrations start at 10am on Wednesday 22nd June and finish on Thursday 23rd at 6pm. Tickets are £80 for a single day or £120 for Both Days (+VAT). Students are eligible for a 20% discount and there's a 10% discount on group tickets over 10 people.
The speaker line-up, sessions and Event Guide will be available via the Groundswell website in April. A list of Exhibiting organisations from the show can be found here and the Direct Drilling Demonstrations line up can be found here.
Travel, Accommodation & Food
The Earthworm Arms Bar and accompanying array of food and drink traders will be operating the nights of 21st, 22nd and 23rd. All attendees are invited to stay and enjoy the evenings.
The SSAW Collective are hosting a three-course long table banquet on the 21st and the 22nd at 7pm – Book direct here.
We're excited to be offering the popular Groundswell Campsite once again for 2022. We'll be opening the campsite on Tuesday 21st June at 4pm and it closes on Friday 24th at midday.
For those looking to have a luxury bell tent ready for your arrival please book through our partners at Woodville Project.
Camping Passes for both options to use the hot showers and facilities are £20 (+VAT) per person.
More info on getting to Groundswell and accommodation options are listed here.