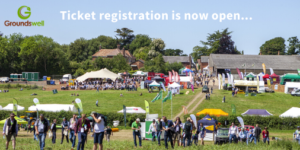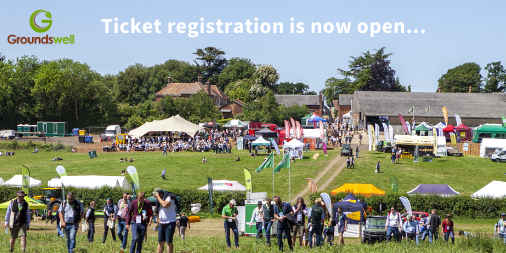 We're delighted to invite you to join us for the Fifth Annual Groundswell, The Regenerative Agriculture Show and Conference. This year it is vital that British farmers can be proud of the nutritious food they produce and the ecosystem services they provide.
Join farmers and growers with an interest in regenerative farming practices for two information-filled days at Lannock Manor Farm in North Hertfordshire.
Groundswell has matured into a new show layout with a circular walkway, larger demo's and more detailed programme.
The Earthworm Arms will return bigger and better this year, with live music on the Wednesday and The Ethical Butcher's PFLA Tasting Menu, by Adam Gray.
Travel, Accommodation & Food
We're excited to be offering the popular Groundswell Campsite once again for 2020. We'll be opening the campsite on Tuesday 23rd June, for those travelling from further afield to avoid too much of an early start…
You can choose to either reserve your glamping spot with the Woodville Project or bring your own tent – both options will be available when buying your ticket. More info on getting to Groundswell and accommodation options are listed on our website.
Alongside the Ethical Butcher there will be a carefully selected range of pop-up chefs and street food trucks catering for different taste buds, aiming to connect the dots between growers and eaters.