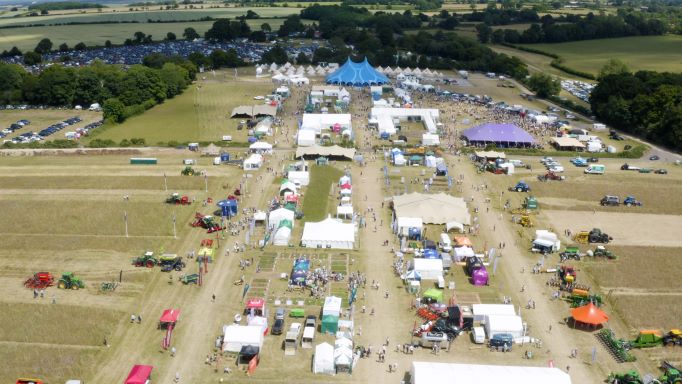 Groundswell 2022 was a sold-out event, with over 5,500 visitors flocking to Lannock Manor Farm in Hertfordshire. The two-day show and conference hosted and organised by the Cherry family, was born from their own desire to learn more about the theory and practical applications of regenerative agriculture.
With over 140 sessions to attend, the event offers a platform of discussion for household names, alongside technical experts, experienced regenerative farmers and leading researchers to explore and debate the issues, policies, science and practices, around regenerative agriculture.
"We have just had the best two days," said Paul Cherry. "It's been fantastic to see so many people. Thanks to all our exhibitors, all our enlightening speakers and our sponsors in particular. But most of all, this event would not work without all these amazing farmers, students and scientists. We're already looking forward to seeing everyone again next year."
The 'down to earth' ethos of the event has been well-supported by sponsors and exhibitors, with many showcasing varieties, blends, cover crops and machinery suited to regenerative systems.
Cover crops and companion cropping, with their multiple benefits for soil health, featured throughout the day, with talks and demonstration plots delving into the detail of getting the most from them.
Three farmers with extensive experience with intercropping took to the stage in a session titled, 'How to team up plants: a farmer-to-farmer surgery.' Despite years of experimentation, experience and many successes, Doug Christie, a mixed farmer managing 540ha in Fife in Scotland, admitted he still has more questions than answers. "Intercropping gives us a platform to drastically reduce the use of synthetic nitrogen," he said. Discussions also explored separating seed, different combinations of crops and the impact on yield.
Headline sponsor, Affinity Water, hosted a session on multi-species cover crops: evidence, practicalities, and benefits of more diversity. Shaun Dowman, Agricultural Advisor at Affinity Water explained why: "In this part of the world, we are reliant on ground water and we're working with farmers to see whether we can help with issues such as nitrogen leaching. Water scarcity, is going to be an increasing challenge but the sorts of practices being discussed at Groundswell build resilience – good soil management helps increase infiltration, reduce run-off and are good for the water environment."
Recordings of many of the sessions from this year's event are available on Groundswell's YouTube channel in the coming weeks and dates for next year are 28th and 29th June 2023.