Direct Drill Demonstrations at Groundswell 2019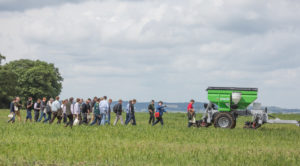 See the latest leading direct drills on the market drilling in real life conditions into standing cover crop.
The demonstrations will be taking place on both 26th and 27th June, starting at 10am each day. Also, don't miss the Direct Drill Panel Discussion in the Soil Tent!