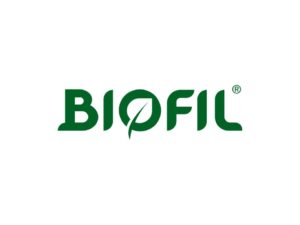 BIOFIL – Because Soil Health Matters
BIOFIL is organic and the only known soil inoculant available today that is specifically designed to support plant growth in soils with extreme pH, either acidic or alkaline. BIOFIL's products have been especially formulated for this purpose, with each containing very high concentrations of seven different strains of naturally occurring soil microbes.
Developed in Hungary, and used consistently by farmers since 2014, they report significant improvement in soil structure and water retention, and plants with larger and stronger root systems that are naturally resistant to environmental stresses.
BIOFIL products have been scientifically proven to have an NPK nutrient value in excess of 100kg's/ha, and it is well established through research and extensive commercial use by farmers in Hungary that crop yields increase significantly compared with what is achieved with a conventional NPK fertiliser programme.
Many independent field trials have confirmed the benefit of including BIOFIL in a fertilisation programme with crop yield increases ranging from 10% to 40%, and in some instances even higher.
A recent study of Biofil used on an organic corn crop showed great yield increase and healthier, stronger plant with no chemical fertiliser, indicating what we already knew that Biofil can fully replace NPK fertiliser for organic farmers.
Visit the Biofil stand on the WalkWay at Groundswell for a great overview of different trial results documented.