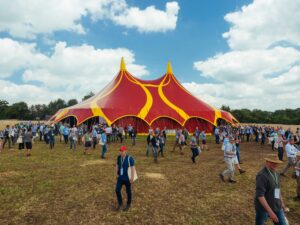 We are thrilled to announce the programme for the show in one month's time is now available to view online here.
Groundswell takes place over Wednesday 22nd and Thursday 23rd June at Lannock Manor Farm, Hitchin, SG4 7EE
Breakfast starts from 8am with a wide selection of enticing options around the site including the new Groundswell Real Bread Bakery where you can find freshly baked treats to kickstart the day.
The main Sessions start at 10am on Wednesday and finish on Thursday at 6pm. Hear from over 200 Speakers coming from near and far in 9 different venues across the festival.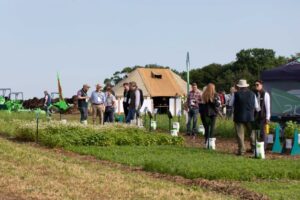 Direct Drilling Demonstrations from over 15 of manufacturers will be taking place both days and you can see the line up here.
A list of the Exhibiting organisations from the show can be found here.
The Earthworm Arms Bar is back bigger and better this year with a wide range of Food and Drink available for three nights.
Tickets are limited and likely to sell out. Please make sure to register in advance!
£80 for a Single Day or £120 for Both Days (+VAT). Students are eligible for a 20% discount and there's a 10% discount on group tickets over 10 people.
We look forward to seeing you in a month!
 The Groundswell Team