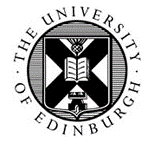 Hello Groundswell attendants!
My name is Ben Casey, I am a postgraduate Environmental Sustainability student currently researching the motivations of UK farmers to include legumes into their cropland.
If you could spare the time, I would be greatly appreciative of your input into the following 15 minute survey: https://edinburgh.onlinesurveys.ac.uk/motivations-for-legume-inclusion-in-uk-cropland
On completion of the survey, you will be entered into a prize draw to win a £25 Hodmedod's voucher!
The information and data collected within this research shall be used to improve existing knowledge of how we may better care for our farming environment.
Thank you greatly for your time, I hope you had a fantastic Groundswell!