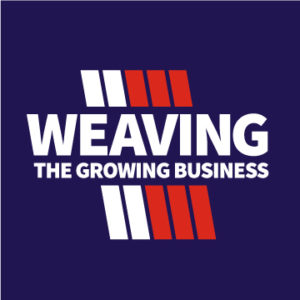 1. In a nutshell, what makes your company stand out from the crowd when it comes to Direct Drill machinery?
The Weaving GD is totally British – designed, built, painted and assembled all at our factory in Evesham Worcestershire. The GD has many unique features, in particular, the way the seed is placed into the ground, the coulter is on a 25° angle that lifts a flap of soil, places the seed at the bottom of the slot in a band then the press wheel gently closes the flap. Being on an angle, slot closure is much improved with no side wall or vertical compaction. The GD is also very quick and simple to set up whilst being exceptionally user friendly.
2. What product innovation has your company got in the pipeline – any innovations that you're keen to show us this year?
Over the last 12 months, since Groundswell 2018, we have updated our GD Drill range; last year we launched the new look 8 metre and we have now brought this look down through the range with the hopper above the coulters. Autumn 2019 will see a new 3 metre trailed GD3001T, a more compact version of the larger drills.
3. Tell us a little bit more about the company – origins, size and location? How and why are you committing to manufacturing No-Till drills?
Back in 1983, Edward Weaving started out by buying used machines, sprucing them up and selling them on, then importing and selling the Krause. This was a no-till drill imported from the US, and our first step into no-till drilling. Now in 2019, Weaving is still based at the original site in Evesham, Worcestershire (although hardly recognisable from the early days!) we pride ourselves on the fact that all of the drills are designed and manufactured on site. We firmly believe that no-till can help farms become more efficient and profitable whilst sustaining healthy soils.
4. The overarching theme for this year's Groundswell Show is 'Soil Health'; what does your machinery offer to a farmer trying to prioritise his/her farm's soil health?  
The GD offers many advantages for farms trying to improve the health of their soils. Compaction is kept to a bare minimum, as tyre pressures on the drill can be reduced to 8psi when drilling. The GD coulter leaves little-to-no soil disturbance therefore weed seeds and volunteers are not disturbed helping the fight against blackgrass. Running costs are a very important factor and we feel that our drill is very low cost to run with very durable parts.
5. Finally; what are your team looking forward to seeing at this year's Groundswell Show?
We are looking forward to a great atmosphere at the show again this year, and like last year we hope to see lots of enthusiastic and inquisitive visitors. As ever, we are keen to share our knowledge of low soil disturbance drilling, whilst also taking the opportunity to learn from other exhibitors and attendees.